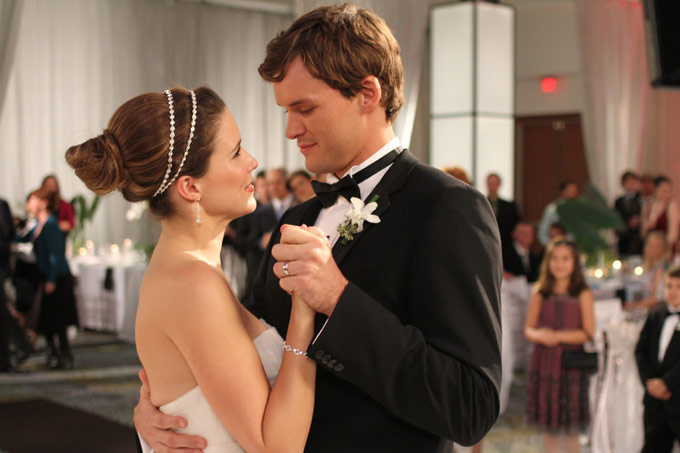 Long time lovers of Tree Hill gathered in holy matrimony to witness the wedding we've been waiting 8 seasons for. You got it, Brooke Davis (Sophia Bush) finally tied the knot to her beau, Julian (Austin Nichols).
The topic of discussion for this special blog is what every girl talks about on her wedding day. The dress. For all you non Tree Hills - Brooke is a fashion designer for her massive label 'Clothes over Bro's' and its been a Tree Hill tradition that she makes the dresses for each wedding. She made Haleys wedding dress and her best friends Peytons, but oddly, she didn't make her own.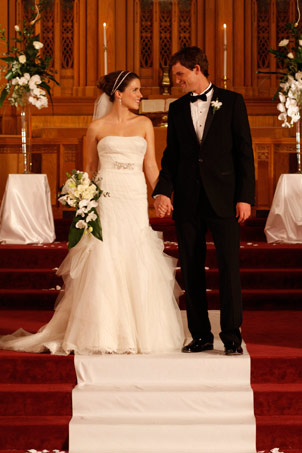 The dress was designed by BCBG Max Azria, although Sophia also pitched in on when it came down to designing B.Davis' dream dress. The design is a simple elegant mermaid dress in white with a crystal brooch, cinching in her waist. See the dress in action below from about three minutes in.
My favourite dress aside from Brooke's was Quinns. I wish I could find a better picture, what I can tell you is that the dress was above the knee in length and this gorgeous mauve colour. The neckline and sleeves are a chiffon fabric creating a divide between the two fabrics making it seem like a dress and a cover up.
Here are some wedding photos taken by Quinn for us girls to coo over. Oh, I love a good wedding!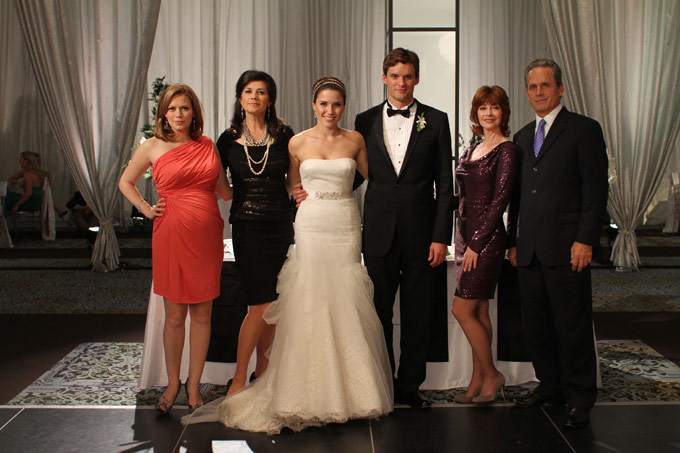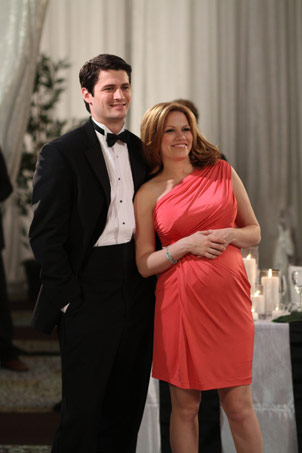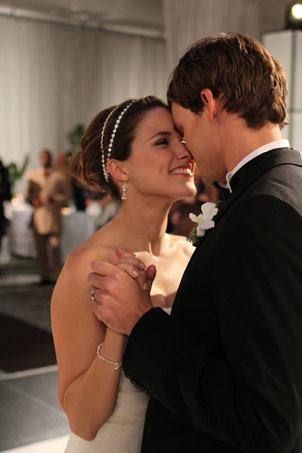 (If you were wondering, the chemistry is real, Sophia and Austin are very much an item)