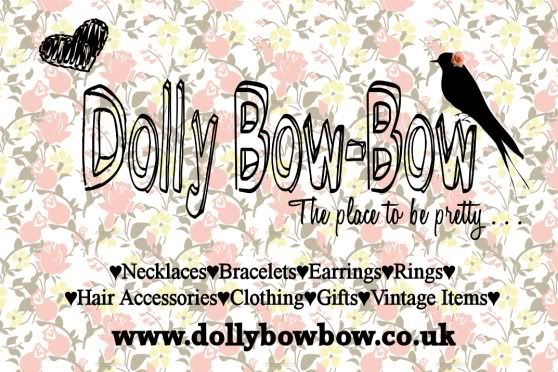 I've talked bout this vintage jewellery boutique before, but a couple of weeks ago I bought some items from them. It arrived through my letter box this morning and as I opened the jiffy bag I was greeted by my favourite colour. Pink. I knew this could only get better. I unwrapped the pink tissue paper to find five little pink bags holding each of my items in, as well as a business card and some silver stars.
1x Kitsch Initial Scrabble Tile Necklace; Letter 'N'
1x Pretty Little Letter Necklace; Letter 'N' (I'm frightened I might develop amnesia and forget my name...)
1x Swooping Swallows Bracelet
1x Best Friends Bracelet Set
Gorgeous, aren't they? They were surprisingly cheap also, the most I paid for one item was £6.99, complete bargain. They are really sturdy and well made. I'll give you a closer look in my upcoming January Shopping Haul vlog, which should be up on youtube no later than Wednesday.
Like what you see? Head over to
DollyBowBow
now and order yourself some goodies. Feel like getting to know the girl behind the jewellery? Visit her
Blog
or
YouTube
channel for news, tutorials, reviews and more!