Since getting a Kindle for Christmas, I've turned into a bit of a bookworm. I always was an avid reader but for some reason, I've found that my Kindle makes it easier to read. One of the features I love most about the Kindle is that you can download samples of books which you would like to read or that have perhaps been recommended to you. I don't know about you, but I used to by books that were recommended or sounded good and I've not gotten past the first 30 pages - money I'll never see again! This gimmick completely erases that and if you're not wanting to read on when it finishes, you can delete it and not feel like you've chucked a fiver down the drain. The downside? I've accumulated quite a list of samples! I thought I'd share my current to-reads with you and a blurb for each - you never know, you might come across a book you'd like to read.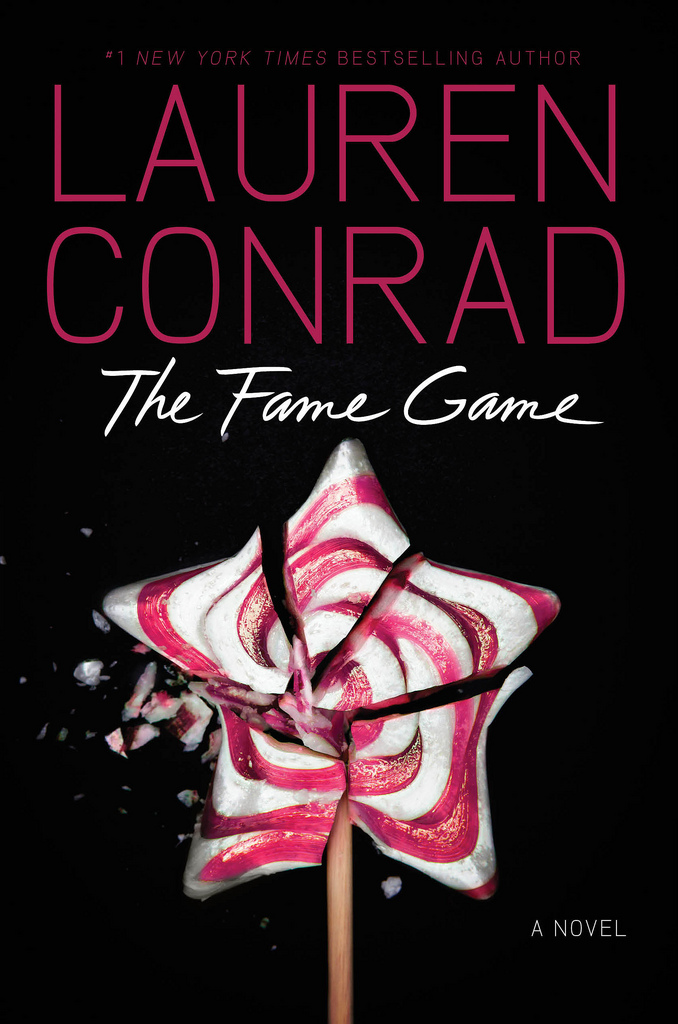 The Fame Game - Lauren Conrad
"In Hollywood, fame can be found on every corner and behind any door. You just have to know where to look for it. Nineteen-year-old Madison Parker made a name for herself as best frenemy of nice-girl-next-door Jane Roberts on the hot reality show L.A. Candy. Now Madison's ready for her turn in the spotlight and she'll stop at nothing to get it. Sure, she's the star of a new show, but with backstabbing friends and suspicious family members trying to bring her down, Madison has her work cut out for her. Plus, there's a new nice girl in "reality" town—aspiring actress Carmen Price, the daughter of Hollywood royalty—and she's a lot more experienced at playing the fame game... When the camera's start rolling, whose star will shine brighter?"
I've read all of Lauren Conrad's L.A. Candy novels and loved them. They are extremely easy to read and after a long day at work or uni, they take the edge off. I thought she was no longer writing but here we have the first of another novel series which I will probably dive straight into, once I've finished Mockingjay.
Can We Still Be Friends - Alexandra Shulman
"It's the summer of 1983 and best friends, Salome, Annie and Kendra have left university to embark on adulthood. Three very different girls with very different paths ahead.
- Annie, the capable domestic beauty, convinced that marriage will give her everything she wants.
- Sal, the aspiring journalist whose personal demons threaten to destroy everything she has achieved.
- Kendra, the daughter of chic, liberal parents who, searching for her own identity, encounters a life she never expected.
As they navigate the decade of ra-ra skirts and shoulder pads, Duran Duran and Margaret Thatcher, they discover that the future is what happens to you, not what you plan.
Their interwoven tale captures brilliantly what it is to learn the exhilarating and painful truths about love, work, family and the ties of friendship."
I found this book whilst flicking through the latest Vogue. I was completely unaware that Shulman had penned a novel and the reviews seem pretty good so I quickly clicked 'send sample now' on Amazon.
Divergent - Veronica Roth
"She turns to the future in a world that's falling apart.
For sixteen-year-old Tris, the world changes in a heartbeat when she is forced to make a terrible choice. Turning her back on her family, Tris ventures out, alone, determined to find out where she truly belongs.
Shocked by the brutality of her new life, Tris can trust no one. And yet she is drawn to a boy who seems to both threaten and protect her. The hardest choices may yet lie ahead….
A debut novel that will leave you breathless."
Elle Fowler from YouTube has a vlog series for books called

'Glitterature'

which I always watch and this was one of the books she reviewed. It seems a bit like The Hunger Games and Uglies trilogy which I loved, so I'm sure this will be a winner too!
The Lucky One - Nicholas Sparks
"Is there really such thing as a lucky charm? The hero of Nicholas Sparks's new novel believes he's found one in the form of a photograph of a smiling woman he's never met, but who he comes to believe holds the key to his destiny. The chain of events that leads to him possessing the photograph and finding the woman pictured in it is the stuff of love stories only a master such as Sparks can write."
Nicholas Sparks is one of my favourite authors of all time. He wrote the book which later turned into my favourite film, The Notebook and every other story he has written always grabs me. Not to mention, they always transfer so well onto the big screen. His latest book-to-film is The Lucky One, which is one of the only books I haven't read by him. I'm
really looking forward to this one - will probably be a holiday read!
The Vow - Kim & Krickitt Carpenter
"Life as Kim and Krickitt Carpenter knew it was shattered beyond recognition on November 24, 1993. Two months after their marriage, a devastating car wreck left Krickitt with a massive head injury and in a coma for weeks.
When she finally awoke, she had no idea who Kim was. With no recollection of their relationship and while Krickitt experienced personality changes common to those who suffer head injuries, Kim realized the woman he had married essentially died in the accident.
And yet, against all odds, but through the common faith in Christ that sustained them, Kim and Krickitt fell in love all over again. Even though Kim stood by Krickitt through the darkest times a husband can ever imagine, he insists, "I'm no hero. I made a vow."
When I saw the trailer for this film, I wondered if there was a book behind it, as it was based on a true story. There was. But it was Kindle ready. I headed on over to Goodreads and found that A LOT of people were petitioning to get this on the Kindle and we got our wish! I'm really excited to read this, although it is sure to be a tear jerker.
The Fault in our Stars - John Green
"Diagnosed with Stage IV thyroid cancer at 12, Hazel was prepared to die until, at 14, a medical miracle shrunk the tumours in her lungs... for now. Two years post-miracle, sixteen-year-old Hazel is post-everything else, too post-high school, post-friends and post-normalcy. And even though she could live for a long time (whatever that means) Hazel lives tethered to an oxygen tank, the tumours tenuously kept at bay with a constant chemical assault. Enter Augustus Waters. A match made at cancer kid support group, Augustus is gorgeous, in remission, and shockingly, to her interested in Hazel. Being with Augustus is both an unexpected destination and a long-needed journey, pushing Hazel to re-examine how sickness and health, life and death, will define her and the legacy that everyone leaves behind."
Gemma from

Gemsmaquillage

on YouTube started a book club and this was the first book in it. I liked the idea of the story and downloaded a sample ages ago but since then got hooked onto The Hunger Games.
Have you read any of these books or got a recommendation?